Whole Person Health: What You Need to Know
What is whole person health?
Whole person health involves looking at the whole person—not just separate organs or body systems—and considering multiple factors that promote either health or disease. It means helping and empowering individuals, families, communities, and populations to improve their health in multiple interconnected biological, behavioral, social, and environmental areas.
Instead of treating a specific disease, whole person health focuses on restoring health, promoting resilience, and preventing diseases across a lifespan.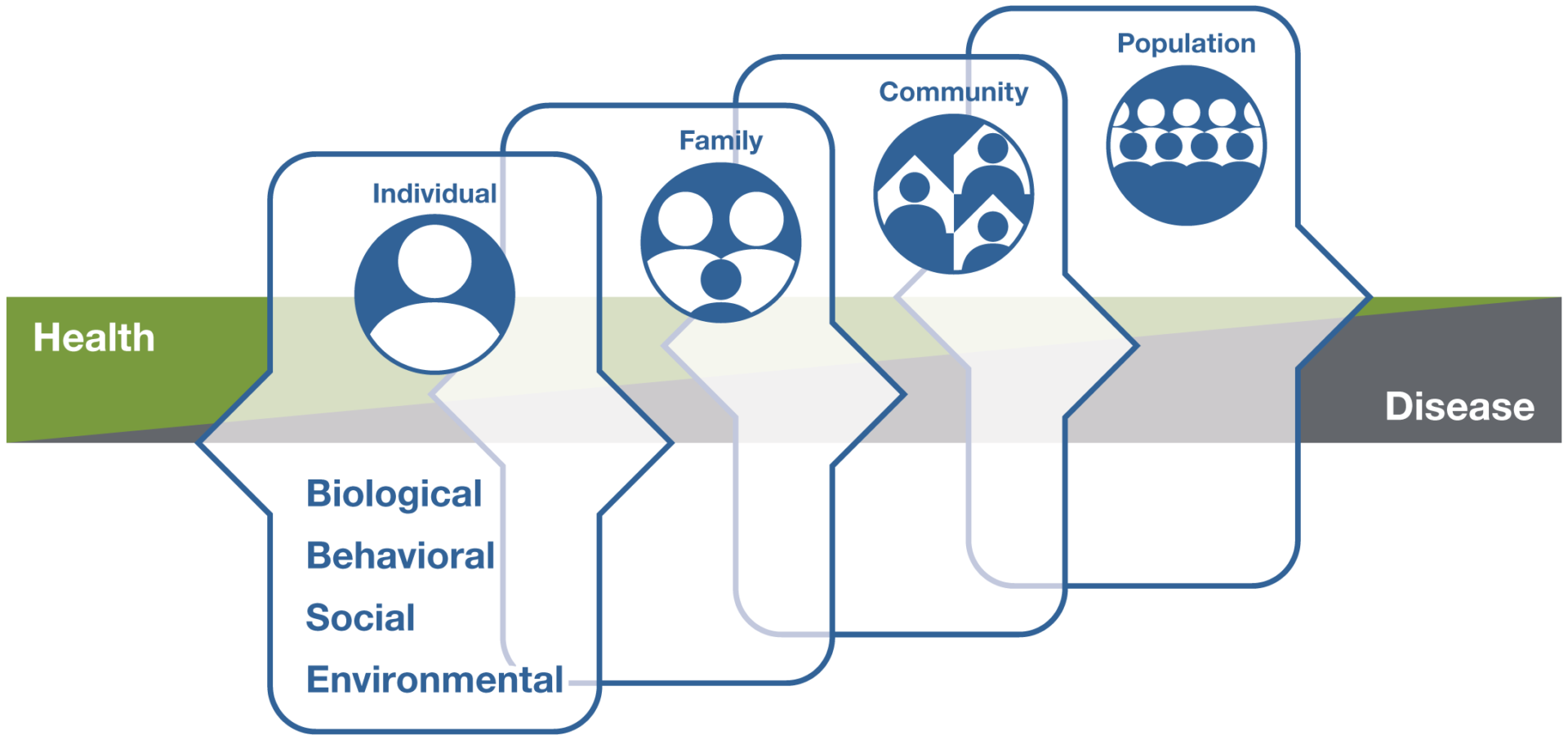 Why is whole person health important?
Health and disease are not separate, disconnected states but instead occur on a path that can move in two different directions, either toward health or toward disease.
On this path, many factors, including one's biological makeup; some unhealthy behaviors, such as poor diet, sedentary lifestyle, chronic stress, and poor sleep; as well as social aspects of life — the conditions in which people are born, grow, live, work, and age — can lead to chronic diseases of more than one organ system. On the other hand, self-care, lifestyle, and behavioral interventions may help with the return to health.
Chronic diseases, such as IBD, IBS, diabetes, cardiovascular disease, obesity, and degenerative joint disease, can also occur with chronic pain, depression, and opioid misuse — all conditions exacerbated by chronic stress. Some chronic diseases increase the immediate and long-term risks with COVID-19 infection.
Understanding the condition in which a person has lived, addressing behaviors at an early stage, and managing stress can not only prevent multiple diseases but also help restore health and stop the progression to disease across a person's lifespan.
What does research show about whole person health? 
A growing body of research suggests the benefits of healthy behaviors, environments, and policies to maintain health and prevent, treat, and reverse chronic diseases. This research includes several large, long-term studies — such as the Framingham Heart Study, Nurses' Health Study, and Adventist Health Studies — that have evaluated the connections between lifestyle, diet, genetics, health, and disease.
There is a lack, however, of randomized controlled trials and other types of research on multicomponent interventions and whole person health. Challenges come with conducting this type of research and with finding appropriate ways to assess the evidence. But opportunities are emerging to explore new paths toward reliable and rigorous research on whole person health.
---
Source: National Center for Complementary and Integrative Health